Since DAEMON Tools for Mac 4, you can create a Writable Virtual Device and use it to burn files from any third-party app. Writable Virtual Device wizard is a part of Virtual Burner paid group.
To start using a virtual burner, click

icon on the sidebar.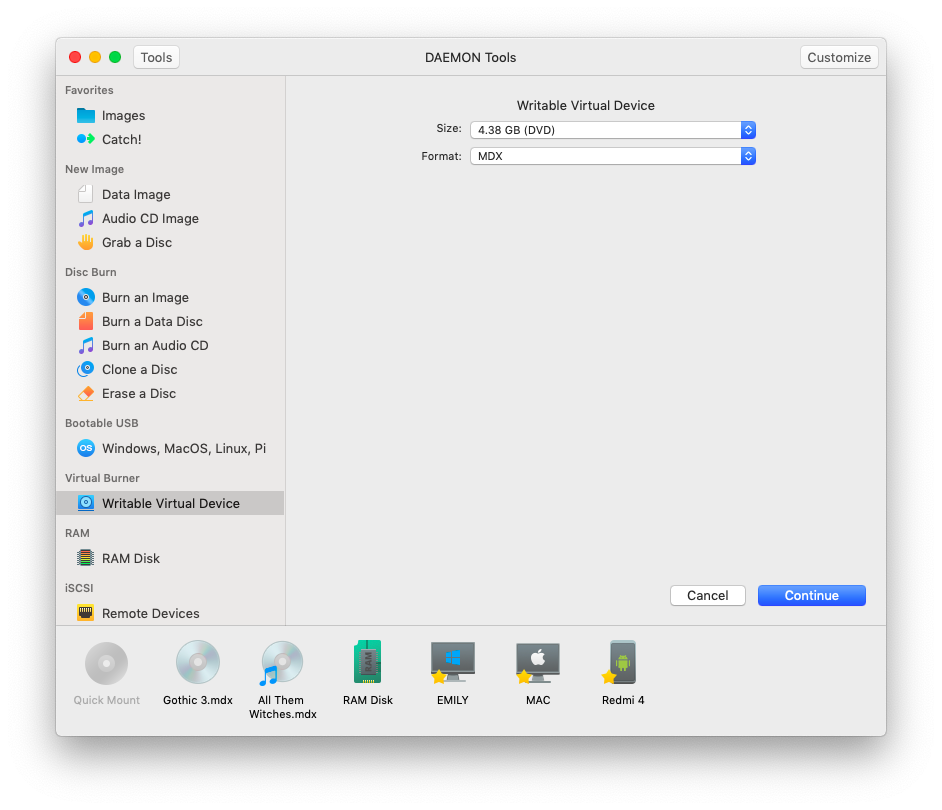 Choose the size of Writable Virtual Device — CD or DVD.

Choose the format (MDX or MDS).
Press Continue to proceed to the next step: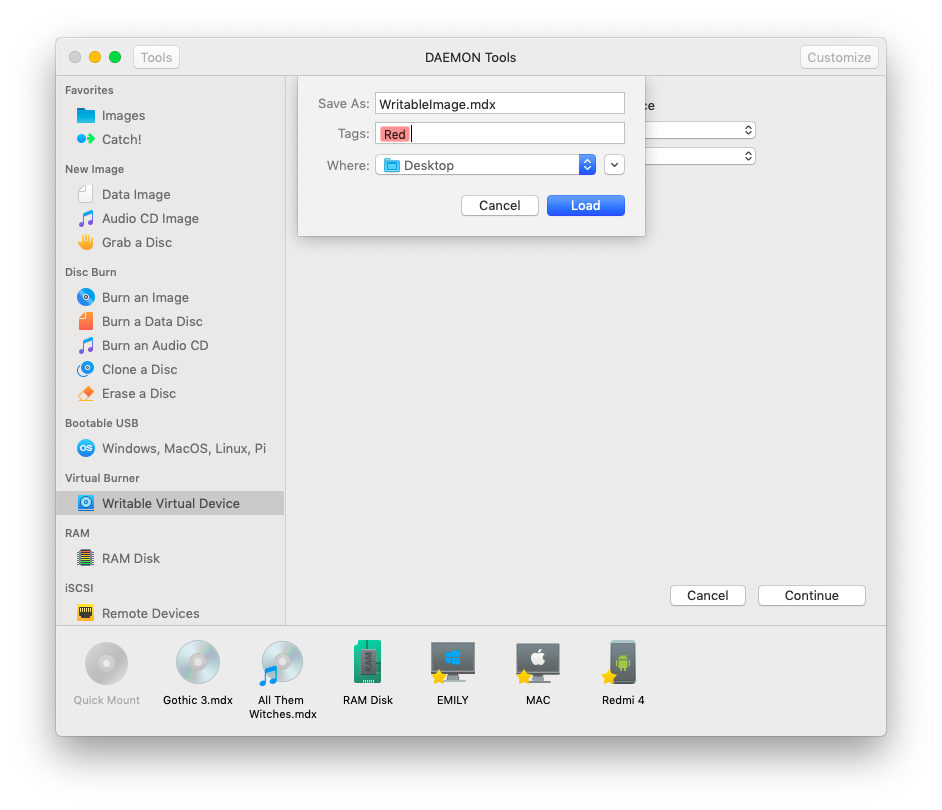 Enter the name of the Writable Virtual Device.

Select one or several tags.

If you didn't specify the path to the Writable Virtual Device before, you can choose it from Where drop-down list. Here you will see the parent folder for the one which is selected as a source, favorite and recent folders.

The Writable Virtual Device is created: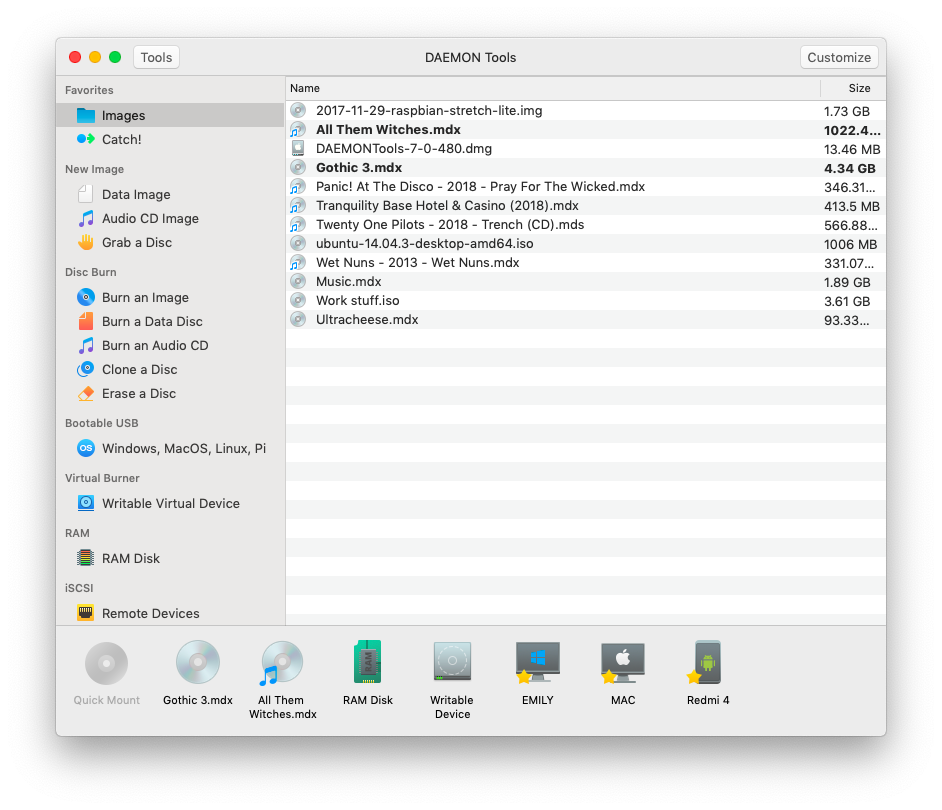 Go to the contextual menu of the drive and use choose Load option. It is similar to inserting a new empty disc to the physical device.

Set the option of the virtual disc you want to load to the drive: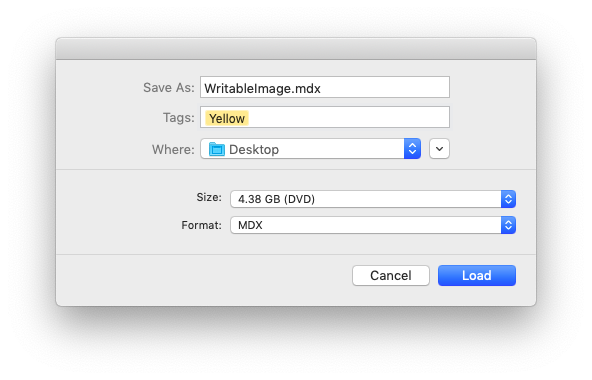 After an image is created, the standard dialogue will be shown. Choose the app which needs a virtual burner and click OK.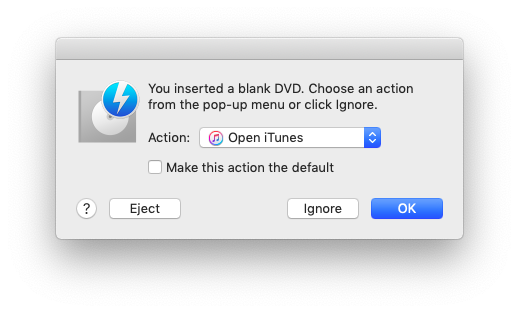 The next step depends on the chosen application. Here is how to burn some audio tracks from iTunes using DAEMON Tools burner: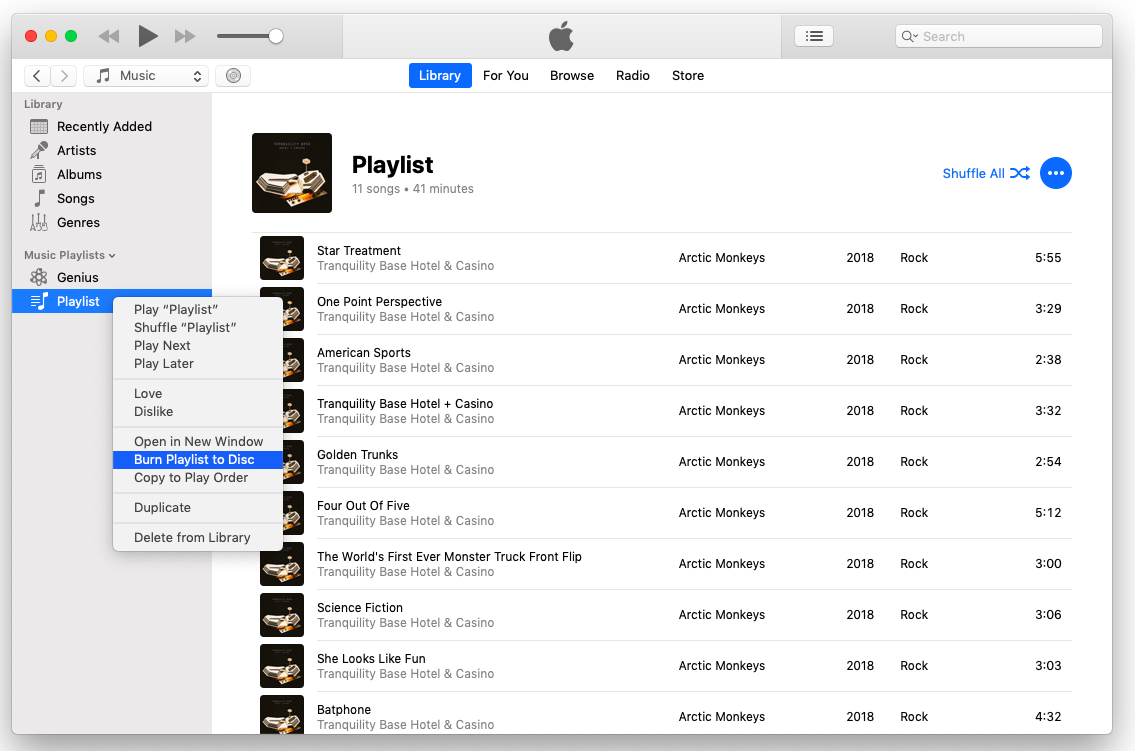 When the files are ready to be burned, you need to adjust standard options: choose DiscSoft Writable Device as a drive, select a speed, choose the type of the disc, etc.