RAM disk is a block of main memory formatted as a disk drive. As for random-access memory is the fastest one in the computer, a RAM disk allows you to achieve the best performance increasing the reading and writing speed. RAM Disk wizard is a part of Basic functionality and is available for every user.
To create a RAM disk, click

icon on the toolbar.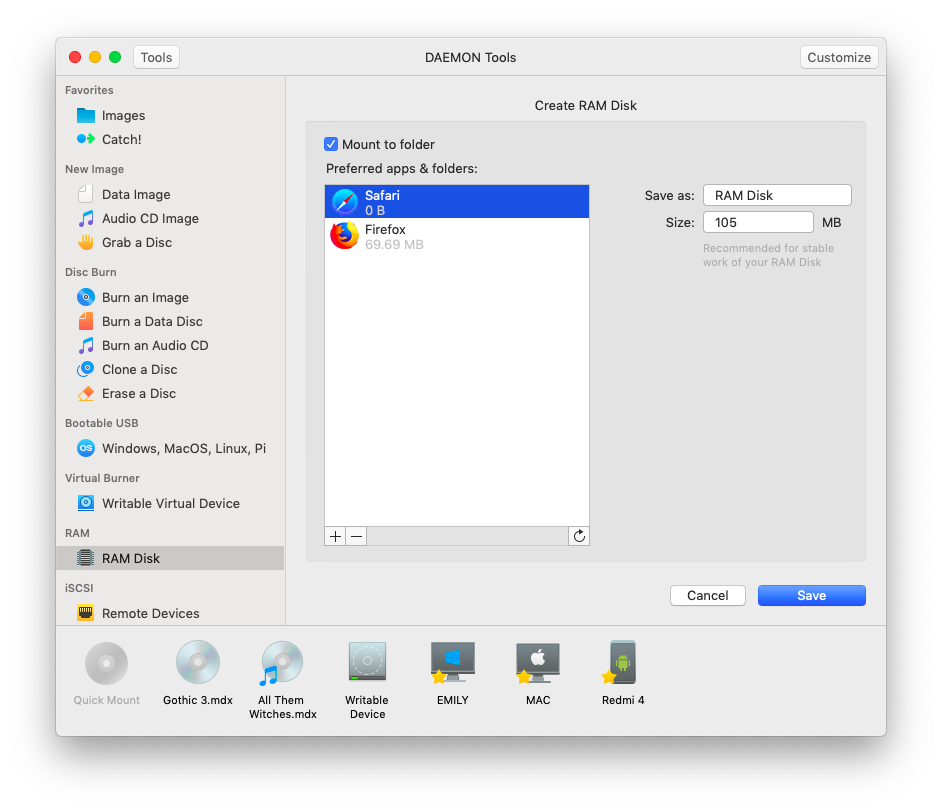 Check Mount to folder option and choose an app for which you are going to store the cache files. If you want to create a RAM disk for other purposes, do not check it and go to the next step.

Choose the name for the RAM disk and enter it to Save as field.

Check the size of a disk. Please do not choose the value bigger than the recommended one.

Click Save button.
After a few seconds, the RAM disk will be created and mounted. You can follow the progress in the main window or from the icon in Dock menu. Once the task is finished, you will get a message in Notification Center.
In an example above, we created a RAM disk for browser cache that helps speed up the browsing.