Since DAEMON Tools for Mac 3.1, you can create custom Audio CD images from the chosen folder. To start making a Audio image, click

icon on the toolbar.
On the next step, select a folder with files you want to include to Audio CD and click Audio Image button.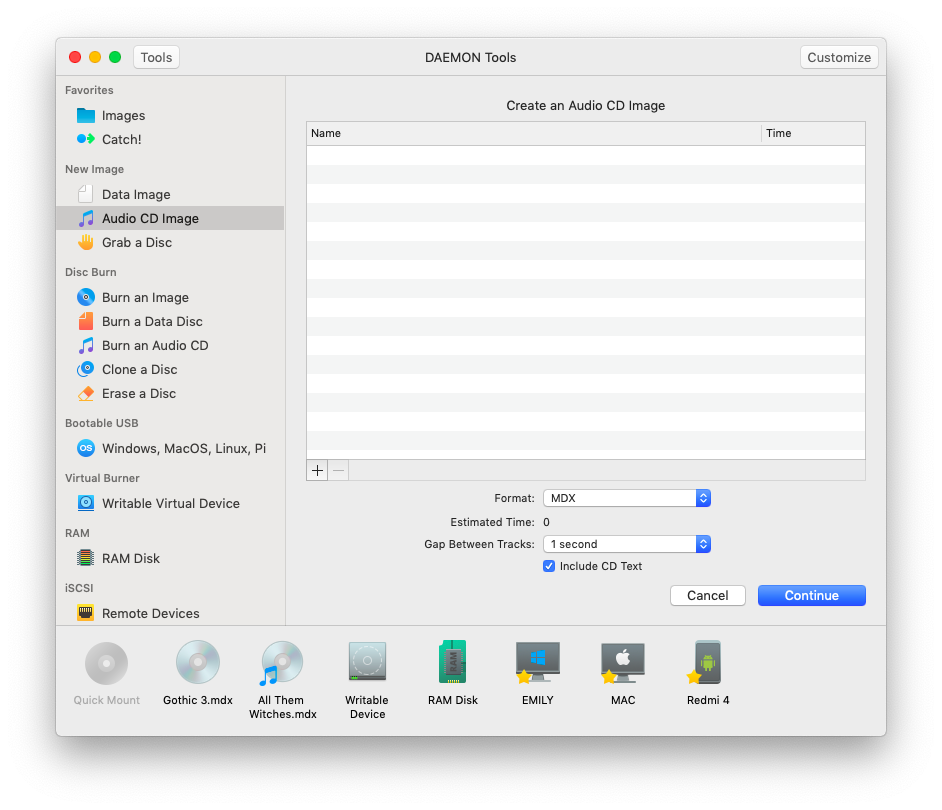 Now, you need to adjust the options: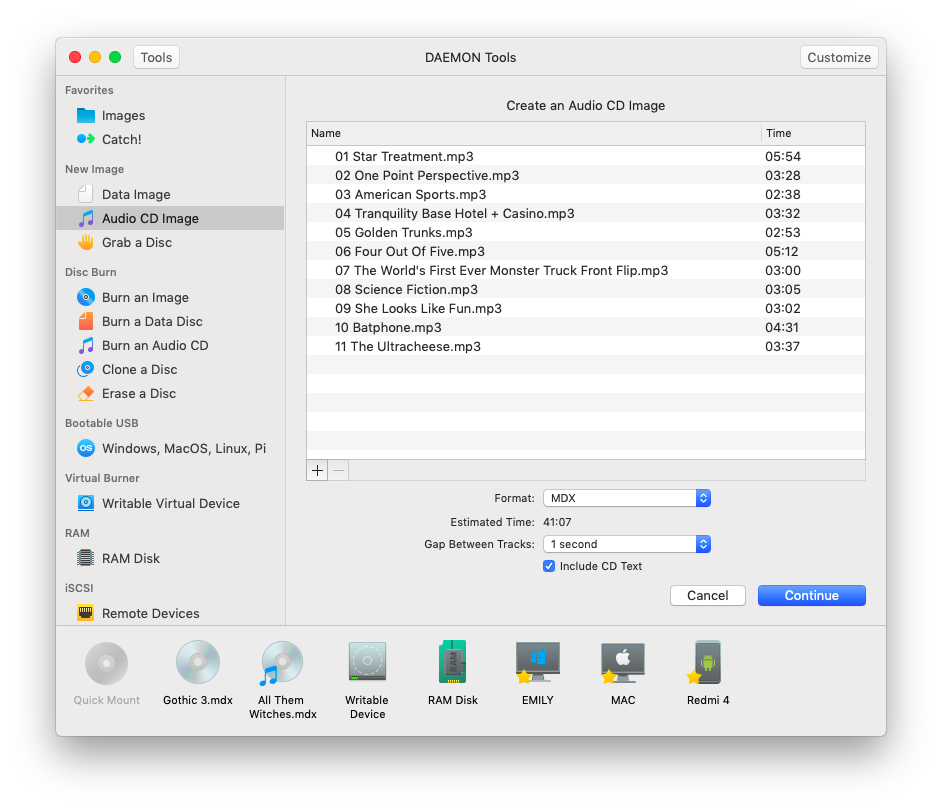 Enter the name of an Audio image. Also, you can change the file extension and choose the folder for the output image.
Select one or several tags to mark an image.
Choose the path to the output image from Where drop-down list. Here you will see the parent folder for the one which is selected as a source, favorite and recent folders.
Choose the image format — MDS or MDX.
Check the Estimated Time of the source audio files. Note that the size of an Audio image is similar to the size of a standard Audio CD — about 80 minutes. If there are too many files for one Audio image, then DAEMON Tools will create several virtual discs.
Set the duration of gaps between tracks. Choose None for the gapless playback.
Check Include CD Text option to add the information about a disc, an artist or tracks to the image if it is available.
Check all settings and click Save button.

Wait a few seconds while your Audio image is being created.

The Audio CD image is ready. You can see it on the Images tab.